While digital has progressively invaded every aspect of our professional and personal lives over the past decade, there are several specific points where it seems to have failed to offer real, lasting and significant change.
This is particularly the case for the business card, whose digitization does not seem to have taken place. So, why exactly is the paper business card still essential today?
The important impact of the classic business card
Having a business card is a mandatory step for an entrepreneur or any professional. It allows you to present yourself easily and to transmit your contact information at the same time. It is therefore a good way to ensure that you will be remembered and that you can be easily found and contacted if needed.
However, this particular aspect of the business card that allows you to communicate and attract attention easily is not found in the digital world. Attempts at a digital business card have been made, but it seems that without the physical medium of the business card, its interest is lost. Perhaps this is due to sociological considerations and the business card would allow to link easily and physically a person to his information, becoming then an effective tool.
Whatever the case, the physical business card remains an important necessity for professionals. However, you should not believe that a simple piece of paper printed at home is enough. The business card offers you the opportunity to stand out and be unforgettable, so seize it by having high quality business cards printed that will be noticed for their beauty.
The business card is still the easiest way to exchange
If digital technology has not succeeded in replacing the business card with its computer equivalent, it is undoubtedly because it does not represent a more practical alternative. Indeed, the physical business card remains the most effective method to give your contact information quickly and be sure that the person will not forget them and will be able to contact you again.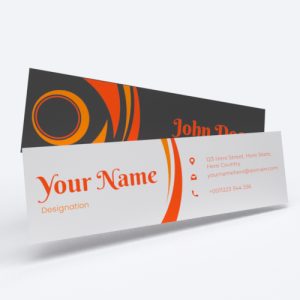 However, in theory, digital technology could have easily made the virtual business card more practical. The problem is that in order to exchange your virtual business card, you must already have some information about the person you are talking to. Without this, it will not be possible to receive or send the card. It is therefore much less practical.
Some applications and software have tried to offer business card exchanges that use NFC technology. Unfortunately, there is a problem of compatibility between devices, technologies and applications. It's easy to see how digital technology can quickly become a source of problems rather than solutions.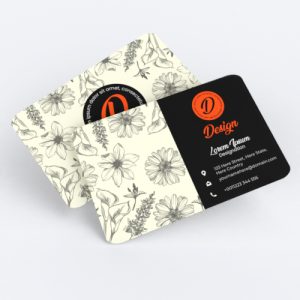 But that doesn't mean we should stop using digital technology
However, it would be naive to believe that digital technology has not had any impact on business cards and it would be a pity to completely deprive oneself of the innovations they offer. In fact, some of them allow you to improve your business cards without profoundly changing their use.
The simplest example is obviously the one that consists in putting the address of your website on the card. However, this is not a very innovative example. On the other hand, the integration of a QR code that would allow access to a site optimized for smart phones is increasingly used and it allows to transform the business card into an even more effective marketing tool.
Finally, we must not forget the existence of applications and software for saving business cards. Indeed, if giving a physical business card is more convenient, keeping all the cards you receive is not really. Fortunately, there are some applications that allow you to scan each card to automatically save the information and create a file that works like a directory.
How to create a nice business card?
As practical as it is, the business card represents a difficult for many professionals who do not know exactly how to use it. As a result, many make many counterproductive mistakes when they order their first 500 cards. Here are some tips to help you avoid making mistakes.
The first thing to do is not to put too much on the card. The format of the business card is not really free because it is strongly advised to respect the most popular one. So, you do not have much room. So, be frugal and place your contact information with your name and position or activity on the front. On the back, place a map with the address of your store if you have one, rates for some of your services, etc. You can easily contact with ez printers and they will print and design the premium business cards.
Finally, do not lose sight of the importance of the aesthetics of a business card. Your card must please the greatest number of people while showing your personality and suiting your activity. It is therefore necessary to play subtly on the fine line between the scrupulously followed fashion and the originality that will allow you to stand out.