In the world of fashion, individuality and self-expression reign supreme. Gone are the days when you had to settle for mass-produced clothing that lacked personality. Today, custom-printed hoodies and sweatshirts have become the epitome of personal style, allowing you to showcase your creativity and make a bold statement. At ez printers, we take pride in our exceptional hoodie and sweatshirt printing service, offering you the opportunity to design your own unique garments. Let's dive into the exciting world of custom apparel and explore how our printing service can transform your wardrobe.
Endless Possibilities:
With our custom hoodie and sweatshirt printing service, the possibilities are limitless. Whether you're a business owner looking to promote your brand, a sports team wanting to display team spirit, or an individual wanting to stand out from the crowd, our printing service caters to all. Express your passion for a cause, exhibit your artistic flair, or simply create a design that resonates with your personality. Our service empowers you to transform a simple hoodie or sweatshirt into a wearable canvas that reflects your style.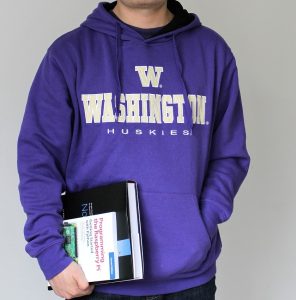 Quality and Durability:
When it comes to custom-printed apparel, quality is paramount. We understand the importance of long-lasting, comfortable garments that maintain their vibrant colours and design over time. That's why we utilize state-of-the-art printing technology and high-quality materials to ensure your hoodies and sweatshirts are not only visually appealing but also durable. Our printing techniques guarantee sharp, vibrant prints that won't fade or crack, even after countless washes. Rest assured, your custom creation will remain a cherished wardrobe staple for years to come.
User-Friendly Design Process:
Designing your own hoodie or sweatshirt should be an enjoyable and stress-free experience. Our user-friendly design process makes it easy for anyone, regardless of their design skills, to bring their ideas to life. You can choose from various pre-designed templates, or start from scratch with a blank canvas. Add your text, graphics, or upload your own artwork. Experiment with colours, fonts, and placement until you're delighted with the final result. Our intuitive online design tool ensures that creating your personalized hoodie or sweatshirt is a breeze.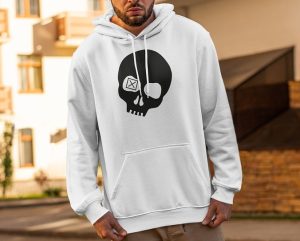 Affordability and Fast Turnaround:
At ez printers, we believe that everyone should have access to high-quality custom apparel without breaking the bank. Our printing service offers competitive prices, allowing you to express your style without compromising quality. Additionally, we understand that time is of the essence, which is why we strive for a fast turnaround. Once you've finalized your design, our efficient production team works diligently to bring your creation to life, ensuring you receive your customized hoodie or sweatshirt in a timely manner.