There is a saying that you never get a second chance to make a first impression, and nowhere does this ring more true than in the world of networking.
A business card is a small, printed, usually credit-card-sized paper card that holds your business details, such as name, contact details, and brand logo. Your business card design is an essential part of your branding and should act as a visual extension of your brand design.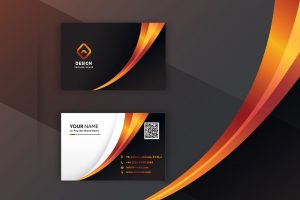 A business card is one of the best and easiest way to boost your business as it gives an overview of your business and big impression creates with that small piece of paper. I would call that paper as a magic paper.
Use of business cards
This business card is suitable for almost all kinds of people. Not just those who are doing business like selling products, importing products, or exporting products but also people of other professions. Like Doctors, Lawyers, IT specialists, and different service holders.
Business Card as its best
Then comes what steps you should follow to make that business card more unique and more eye-catching.
Moreover A standard business card needs more than your name and contact information. There are countless ways you can utilize the 3.5-inch by 2-inch space in terms of design and information to make your business card stand out. An attractive business card draws the attention of prospects who otherwise might have tossed the card and helps you to network more effectively.
Some steps that must be ensured while making a business card:
1) Include only what's most important.
2) Ensure its readability.
3) Business cards should not be fully covered with texts.
4) Get them printed professionally.
5) Design according to your audience.
6) Consider a benefit for using that card as a special discount.
7) Keep your business card simple.
8) Include your social media handles.
9) Use quality material to make your business card.
By following those anyone can definitely have a decent card that will help him to grow his business and attract his target towards him.