Business cards are a great way to promote your business and network with potential clients. But with so many different printers out there, it can be tough to know where to start. That's why we've put together this guide to help you find the best business card printing near you.
First, decide on your budget. Business cards can range in price from a few dollars to over $100 per hundred cards. It's important to set a budget before you start shopping so you don't overspend.
Once you know your budget, start researching printers in your area. There are a number of online directories that can help you find printers near you. You can also ask your friends, family, or colleagues for recommendations.
When you're comparing printers, be sure to consider the following factors:
Price: Make sure the printer you choose offers a good value for your money.

Quality: The quality of the printing is important, especially if you want your business cards to make a good impression.

Turnaround time: How quickly do you need your business cards? Some printers can turn around orders in a matter of days, while others may take a week or more.

Shipping: If you're not able to pick up your business cards in person, be sure to factor in the cost of shipping.
Once you've found a few printers that you're interested in, get quotes from each one. This will help you compare prices and features so you can make the best decision for your business.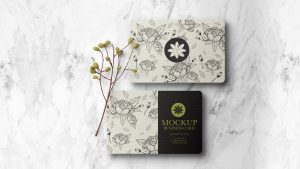 Finally, don't forget to ask about any discounts or promotions that the printer may be offering. You may be able to save a few bucks if you order your business cards during a sale or if you sign up for a loyalty program.
Here are some additional tips for finding the best business card printing near you:
Read online reviews. This is a great way to get feedback from other businesses that have used the printer.

Check the printer's website. Many printers have online galleries where you can see examples of their work.

Ask for samples. Some printers will be happy to send you samples of their work so you can see the quality of the printing first-hand.
By following these tips, you can find the best business card printing near you and get the perfect cards for your business.
Here are some of the benefits of choosing ez printers for your business card printing needs:
We offer a wide variety of business card options to choose from, including different sizes, shapes, and finishes.

Our business cards are printed on high-quality paper using state-of-the-art equipment, so you can be sure they'll look great.

We offer fast turnaround times, so you can get your business cards when you need them.
We offer competitive prices, so you can save money on your business card printing.
If you're looking for the best business card printing near you, contact ez printers today. We'll help you create the perfect cards for your business.